EBR Readiness Superintendent's Academy
4375 E. Broosktown , Baton Rouge, LA 70807
225-757-9679
Performance Score:
What does this mean?
School Performance Scores provide families with important information about how a school is preparing students. Learn More.
State Score: N/A
Visit School Website
Type of School
High School
Principal
Sherwanda Johnson
Welcome Message
Our mission is to promote college and career readiness by using a blended learning approach. Through the blended learning approach, our teachers will utilize integrated technology and face-to-face traditional pedagogy to help maximize student achievement. Together, our stake-holders will cultivate a caring and creative environment: so that our community of learners will become motivated, disciplined, and productive individuals in society.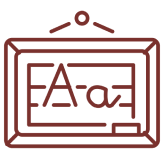 < 5
English
Language
Arts
< 5
Math
< 5
Science
Average ACT Score:
Statistically Unreliable
Graduation Rate:
<5%
School Diversity
97.2%

Economically Disadvantaged Students