EBR Readiness Elementary Campus
1645 N. Foster Dr., Baton Rouge, LA 70806
225-930-5637
Performance Score:
What does this mean?
School Performance Scores provide families with important information about how a school is preparing students. Learn More.
State Score: 31%
Type of School
Elementary School
Welcome Message
EBR Readiness Elementary is an alternative school which promotes student academic success through quality instruction, relationship building, and restorative practices. We believe in the motto Change the mind! Change the culture! Our desire is to train and cultivate the imaginative powers of our youth by modeling educational strategies and ethical behaviors that help them become strong, flexible, and discerning individuals with superior conceptual capabilities. We make sure that there is an adult in every classroom and session who cares that every student, every day, learns, grows and is valued as a human being.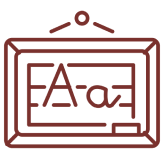 N/A
English
Language
Arts
N/A
Math
N/A
Science
Average ACT Score:
N/A
Graduation Rate:
N/A%
School Diversity
0%

Economically Disadvantaged Students