Delmont Pre-K Center
5300 Douglas Avenue, Baton Rouge, Louisiana 70805
225-355-2106
Performance Score:
What does this mean?
School Performance Scores provide families with important information about how a school is preparing students. Learn More.
State Score: N/A
Visit School Website
Type of School
Elementary School
Welcome Message
AS A SCHOOL, our goal is to foster successful students through teacher collaboration and teamwork. We provide adequate resources to ensure student success, and we offer a positive environment to enhance creativity. Our school has wonderful, encouraging teachers and staff who use multiple teaching strategies. They believe that all students can learn and be successful in life, and that success is achieved in a variety of ways. Our students have many activities, rewards, and opportunities for success, and they believe that learning is fun, innovative, meaningful and productive.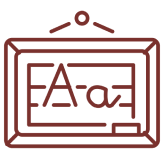 N/A
English
Language
Arts
N/A
Math
N/A
Science
Average ACT Score:
N/A
Graduation Rate:
N/A%
School Diversity
96.6%

Economically Disadvantaged Students