CSAL Elementary School
1555 Madison Ave., Baton Rouge, LA 70802
225-412-9900
Performance Score:
What does this mean?
School Performance Scores provide families with important information about how a school is preparing students. Learn More.
State Score: 31%
Visit School Website
Type of School
Elementary School
Welcome Message
CSAL stand for Community School for Apprenticeship Learning. The staff at CSAL Elementary is committed to providing a positive learning environment for all students. Our vision is that CSAL is a place where we empower and inspire all our student to excel.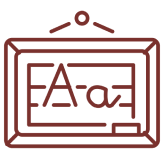 37
English
Language
Arts
15
Math
7
Science
Average ACT Score:
N/A
Graduation Rate:
N/A%
School Diversity
90.9%

Economically Disadvantaged Students