Crestworth Elementary School
11200 Avenue F, Baton Rouge, Louisiana 70807
225-778-1317
Performance Score:
What does this mean?
School Performance Scores provide families with important information about how a school is preparing students. Learn More.
State Score: 31%
Visit School Website
Type of School
Elementary/Middle School
Welcome Message
Crestworth is an exemplary K-8 school located in the heart of Scotlandville! We are proud to be the only traditional middle school in the north region of EBR. At Crestworth, we offer art, music, dance, drama, band, sports, robotics, gifted programs, gardening, and academic clubs to students.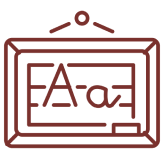 20
English
Language
Arts
15
Math
7
Science
Average ACT Score:
N/A
Graduation Rate:
N/A%
School Diversity
95.6%

Economically Disadvantaged Students