Crestworth Elementary School
11200 Avenue F, Baton Rouge, Louisiana 70807
225-778-1317
Performance Score:
What does this mean?
School Performance Scores provide families with important information about how a school is preparing students. Learn More.
State Score: 29
Type of School
Elementary School
Principal
Joshua Warren, Jr.
Welcome Message
The mission of Crestworth Elementary students is to follow all rules and regulations that will ensure a safe and orderly learning environment where we all can learn and succeed to become productive citizens of our school, community, state and nation.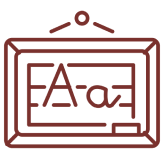 28
English
Language
Arts
15
Math
<5
Science
School Diversity
97.1%

Economically Disadvantaged Students