CSAL Middle School
1555 Madison Avenue, Baton Rouge, LA 70802
225-336-1410
Performance Score:
What does this mean?
School Performance Scores provide families with important information about how a school is preparing students. Learn More.
State Score: 29
Visit School Website
Type of School
Middle School
Welcome Message
Community School for Apprenticeship Learning Middle Charter School was authorized to operate by the East Baton Rouge Parish School System in January of 1997. Many of the original 84 students had been unsuccessful in larger school settings. Although the school struggled academically at first, it has since become one of the top performing middle schools in the city.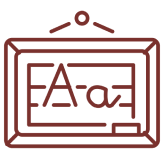 26
English
Language
Arts
5
Math
12
Science