Collegiate Baton Rouge
282 Lobdell Blvd., Baton Rouge, LA 70806
225-892-6962
Performance Score:
What does this mean?
School Performance Scores provide families with important information about how a school is preparing students. Learn More.
State Score: N/A
Visit School Website
Type of School
High School
Principal
Samantha Johnson
Welcome Message
Collegiate Baton Rouge is a high school in Baton Rouge serving students from East Bston Rouge Parish, City of Baker, surrounding parishes in grades 9-12. Each year since our founding, Collegiate Baton Rouge has ranked in the Top 3 Academic Growth citywide across all open enrollment public high schools in Baton Rouge.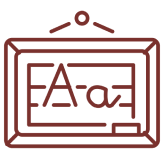 15
English
Language
Arts
5
Math
7
Science
Average ACT Score:
14.4
Graduation Rate:
62.6%
School Diversity
93%

Economically Disadvantaged Students