Claiborne Elementary School
4707 Denham Street, Baton Rouge, LA 70805
225-357-9712
Performance Score:
What does this mean?
School Performance Scores provide families with important information about how a school is preparing students. Learn More.
State Score: 29
Type of School
Elementary School
Principal
Rochelle Anderson
Welcome Message
Our mission is to continue to be a school of choice by providing engaging and targeted instruction that is data driven. Our collaboration with all stakeholders will support our students becoming lifelong learners.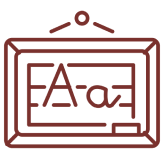 18
English
Language
Arts
12
Math
7
Science
School Diversity
97.6%

Economically Disadvantaged Students