Central Private School
12650 Gurney Road , Baton Rouge, LA 70805
225-261-3341
Performance Score:
What does this mean?
School Performance Scores provide families with important information about how a school is preparing students. Learn More.
State Score: N/A
Visit School Website
Type of School
Combination School
Principal
Connie Bradford (Executive Director); Terrie Hodges (Head of Lower School)
Welcome Message
Central Private School founded in 1967, is a college- preporatory school with a tradition of excellence in education. It is the mission of CP to cultiivate college-ready graduates in a safe, nurturing, and faith-based environment.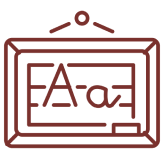 N/A
English
Language
Arts
N/A
Math
N/A
Science
Average ACT Score:
N/A
Graduation Rate:
N/A%
School Diversity
0%

Economically Disadvantaged Students