Cedarcrest Southmoor Elementary School
10187 Twin Cedars Street, Baton Rouge, Louisiana 70801
225-293-9950
Performance Score:
What does this mean?
School Performance Scores provide families with important information about how a school is preparing students. Learn More.
State Score: 29
Visit School Website
Type of School
Elementary School
Principal
Christal Sylvain
Welcome Message
Cedarcrest-Southmoor Elementary provides an education for students in from PreK through the grade 5. Our school is a host site for the Scholastic Academy and Gifted Resource programs. Cedarcrest-Southmoor hosts a number of different clubs and service organizations for our students, such as Girls on the Run, Junior Beta, Gardening Club, Young Astronauts, Chess Club and the Gentlemen's Club.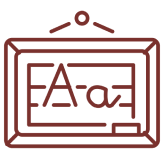 25
English
Language
Arts
16
Math
12
Science
School Diversity
88.2%

Economically Disadvantaged Students