Cedarcrest Southmoor Elementary
10187 Twin Cedars Street, Baton Rouge, Louisiana 70801
225-293-9950
Performance Score:
What does this mean?
School Performance Scores provide families with important information about how a school is preparing students. Learn More.
State Score: 31%
Visit School Website
Type of School
Elementary School
Welcome Message
Cedarcrest-Southmoor Elementary is an EBR public school which provides an education for students in grades Pre-K through the 5th grade. Our school is a gifted host site for the Scholastic Academy and Gifted Resource Programs.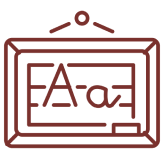 26
English
Language
Arts
20
Math
14
Science
Average ACT Score:
N/A
Graduation Rate:
N/A%
School Diversity
91.5%

Economically Disadvantaged Students