Capitol Middle Magnet School
5100 Greenwell Springs Rd, Baton Rouge, LA 70806
225-231-9292
Performance Score:
What does this mean?
School Performance Scores provide families with important information about how a school is preparing students. Learn More.
State Score: 29
Visit School Website
Type of School
Middle School
Welcome Message
Capitol Middle is dedicated to providing and nurturing an environment which fosters rigorous learning, while promoting the individual creative spirit in each student. We believe our children are the future, and we strive to provide all the tools necessary for a successful life for each of our students. Capitol Middle boasts a new magnet program for Animation, Video Gaming, Graphic Design Capitol Middle was constructed in 2004, and since its inception, the school has been dedicated to providing a first class education to all students. Furthermore, the faculty has continued the traditions of excellence, creating an exceptional community environment of educators, staff, parents, and business members. Teachers are provided with a wealth of resources to include instructional leaders, interventionist,Guidance counselors, librarian, Dean of students, Exceptional Student Services, Behavioral Specialist, and City Year (an education-focused organization dedicated to helping students succeed).
At This School
Basketball, Football, Volleyball
Gifted & Talented Program
Capitol Middle boasts a new magnet program for Animation and Video Gaming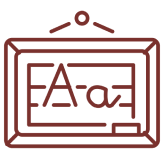 10
English
Language
Arts
< 5
Math
<5
Science
School Diversity
97.7%

Economically Disadvantaged Students