Capitol Elementary
4141 Gus Young Avenue, Baton Rouge, LA 70802
225-343-9364
Performance Score:
What does this mean?
School Performance Scores provide families with important information about how a school is preparing students. Learn More.
State Score: 31%
Visit School Website
Type of School
Elementary School
Welcome Message
Capitol Elementary was built in 2008, and is nestled in an active residential neighborhood. Our primary focus is to meet the intellectual, social and emotional needs of each student. Our dedicated, professional and caring teachers and staff work hard to ensure that your child reaches his or her full potential. At the New Capitol, we are committed to strengthening the social, personal and academic capacity of each students. Guiding them to become independent learners and engaged scholars to achieve with NO excuses each day because failure is NOT an option!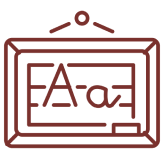 26
English
Language
Arts
15
Math
10
Science
Average ACT Score:
N/A
Graduation Rate:
N/A%
School Diversity
96.1%

Economically Disadvantaged Students