Buchanan Elementary School
1222 East Buchanan St., Baton Rouge, LA 70802
2253434585
Performance Score:
What does this mean?
School Performance Scores provide families with important information about how a school is preparing students. Learn More.
State Score: 29
Type of School
Elementary School
Principal
Charlotte Britten
Welcome Message
Our vision for Buchanan Elementary is to become an "A" school of excellence by providing a nurturing foundation that promotes and inspires leadership and diversified academic success for all stakeholders. We do so through their strengths, talents and gifts to ensure that our students are on track to a college degree or professional career and prepared to compete and lead in their community and a global world. Buchanan is also a Gifted and Talented school site. Programs include Gifted, Self-Contained Classrooms, Scholastic Academy classes, Talented Visual Art, Talented Music, Talented Theater.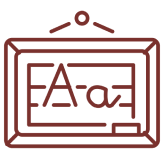 50
English
Language
Arts
33
Math
34
Science
School Diversity
79.6%

Economically Disadvantaged Students