Brownfields Elementary School
11615 Ellen Drive, Baton Rouge, LA 70811
2257753527
Performance Score:
What does this mean?
School Performance Scores provide families with important information about how a school is preparing students. Learn More.
State Score: 29
Type of School
Elementary School
Welcome Message
Brownfields is a wonderful learning community, with committed and highly qualified staff. At Brownfields, students are exposed to a rich and rigorous curriculum.  In addition to academic learning, the staff at Brownfields are committed to fostering an environment that creates responsible citizens in our school and community. Our teachers utilize research-based best practices and analyze academic data to determine current skill levels and to set goals for growth and improvement. In addition, we have partnered with Kids Orchestra, Manship Theatre, The Arts Council and OLOL Blue Bus to provide a rich range of services for our children. Not only do we serve students in our community, but we also serve students in the parish enrolled in our gifted and talented program.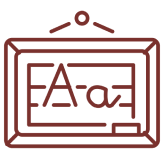 39
English
Language
Arts
30
Math
18
Science
School Diversity
91.6%

Economically Disadvantaged Students