Broadmoor Elementary School
9650 Goodwood Boulevard, Baton Rouge, LA 70815
225-925-0343
Performance Score:
What does this mean?
School Performance Scores provide families with important information about how a school is preparing students. Learn More.
State Score: 29
Visit School Website
Type of School
Elementary School
Principal
Lawrence Harris
Welcome Message
Broadmoor Elementary seeks to create a challenging learning environment that encourages high expectations for success through developmentally appropriate instruction that allows for individual differences and learning styles. Our school promotes a safe, orderly, caring and supportive enviroment. Each student's self-esteem is fostered by positive relationships with other students and staff. We strive to have our parents, teachers and community members actively involved in our students' learning.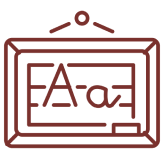 24
English
Language
Arts
20
Math
8
Science
School Diversity
91.7%

Economically Disadvantaged Students