Brighter Horizon School
1896 Wooddale Blvd , Baton Rouge, LA 70806
225-927-2521
Performance Score:
What does this mean?
School Performance Scores provide families with important information about how a school is preparing students. Learn More.
State Score: N/A
Visit School Website
Type of School
Combination School
Welcome Message
Our mission is to prepare all our students as exemplary Muslims who excel academically, socially, physically, and spiritually to suceed in higher education and/or in their future endeavors.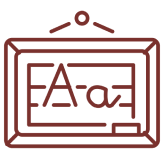 N/A
English
Language
Arts
N/A
Math
N/A
Science
Average ACT Score:
N/A
Graduation Rate:
N/A%
School Diversity
0%

Economically Disadvantaged Students