Bethany Christian School
11107 Honore Lane, Baton Rouge, LA 70809
225-412-5335
Performance Score:
What does this mean?
School Performance Scores provide families with important information about how a school is preparing students. Learn More.
State Score: 31%
Visit School Website
Type of School
Elementary/Middle School
Principal
Stephanie Edmonds
Welcome Message
Bethany Christian School was founded in 1975 on a desire to provide the congregation of Bethany Church and other interested parties with the opportunity of educating their children totally – in body, mind, and spirit – engraving the Word of God on their hearts (Deut. 6:6). Our philosophy centers on Jesus Christ as the focal point of all teaching and learning. Because we believe the Bible is the infallible, divine Word of God, we desire that students be conformed into the image of Jesus (Rom. 8:9), that they learn to think like Him and to live the whole of their life according to biblical perspectives and principles.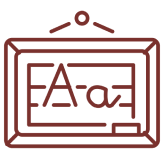 N/A
English
Language
Arts
N/A
Math
N/A
Science
Average ACT Score:
N/A
Graduation Rate:
N/A%
School Diversity
0%

Economically Disadvantaged Students