Bernard Terrace Elementary School
241 Edison Street, Baton Rouge, LA 70806
225-343-5769
Performance Score:
What does this mean?
School Performance Scores provide families with important information about how a school is preparing students. Learn More.
State Score: 31%
Visit School Website
Type of School
Elementary School
Principal
Dr. Terri V. Wallis
Welcome Message
Our vision at Bernard Terrace Elementary School is for each student to achieve at high levels, develop of curiosity of learning, and discover their unique gifts and talents that they in turn will use to transform their community and impact the world.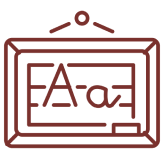 28
English
Language
Arts
16
Math
15
Science
Average ACT Score:
N/A
Graduation Rate:
N/A%
School Diversity
92.3%

Economically Disadvantaged Students