Belfair Montessori Magnet School
4451 Fairfields Ave, Baton Rouge, LA 70802
2253566191
Performance Score:
What does this mean?
School Performance Scores provide families with important information about how a school is preparing students. Learn More.
State Score: 29
Visit School Website
Type of School
Elementary/Middle School
Welcome Message
Belfair Montessori, a dedicated magnet school, is proud to offer the Montessori philosophy of learning through a nationally recognized, hands-on teaching approach based on a curriculum which provides a carefully planned, stimulating and conducive setting for creative learning. The primary goal of our Montessori program is to help each child reach full potential in all areas of life. Activities promoting the development of social skills, emotional growth and physical coordination allow each student to experience the joy of learning while building self-esteem. Children work at their own pace with materials they have chosen, either alone or with others. This encourages active, self-directed learning while striking a balance of individual mastery with small group teamwork. As a result, children who receive a Montessori education are problem-solvers who can make choices and manage their time well. Our teachers must complete an extensive, two or three year training course to be certified in the Montessori philosophy.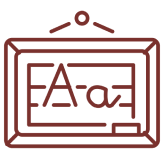 46%
English
Language
Arts
25
Math
26
Science
School Diversity
70.6%

Economically Disadvantaged Students