Baton Rouge Center For Visual And Performing Arts
2040 South Acadian Thruway, Baton Rouge, LA 70808
225344084
Performance Score:
What does this mean?
School Performance Scores provide families with important information about how a school is preparing students. Learn More.
State Score: 31%
Visit School Website
Type of School
Elementary School
Welcome Message
The vision of BRCVPA is for school administration, core subject teachers, art specialists, school support staff, parents, students and stakeholders to work collaboratively to establish and foster a professional learning community that continually strives to improve and expand opportunities for student learning and developing skills and talent in the arts.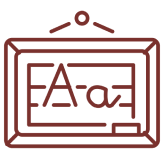 80
English
Language
Arts
63
Math
60
Science
Average ACT Score:
N/A
Graduation Rate:
N/A%
School Diversity
50.4%

Economically Disadvantaged Students