Baton Rouge Magnet High School
2825 Government St, Baton Rouge, LA 70806
225-383-0520
Performance Score:
What does this mean?
School Performance Scores provide families with important information about how a school is preparing students. Learn More.
State Score: N/A
Visit School Website
Type of School
High School
Welcome Message
Baton Rouge High School became a dedicated magnet high school in 1976 with the mission of raising standards and developing the artistic talents of its students. Academically, the school provides the opportunity to build a solid college preparatory background by offering fifty-two Honors and Advanced Placement courses that motivate students to excel beyond the normal challenge at each grade level. The school is unique in that it is the only high school in the nation with both streaming AM/FM student-operated stations. With seventy-five clubs and organizations, character building is encouraged to build the culture of the school. Students continue the school's legacy of excellence each year by recognizing National Merit Semi-Finalists, Presidential Scholar Candidates and 300 Advanced Placement Scholars.
The World Language department is particularly involved in the school's theme since most universities require all majors to take several years of a foreign language. Students develop a desire to remain in these courses for all four years because of the ability to gain course credits, which will be applied to college transcripts. In conjunction with our core courses, other elective courses such as robotics, web design, architectural drafting, business law, creative writing, and African American Studies, are offered which allow students to explore possible college majors and career pathways without sacrificing tuition for a subject that may not be their true passions.
"The legacy of excellence" continues at Baton Rouge Magnet High School. The students bring, along with their academic prowess, a wealth of cultural backgrounds and richness of experience, unmatched by any other high school in East Baton Rouge Parish. Continuing to build on the legacy of excellence established so many years ago, Baton Rouge Magnet High School is the place for students to prepare for a world filled with challenges but vibrating with promise.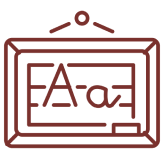 93
English
Language
Arts
60
Math
77
Science
Average ACT Score:
25.5
Graduation Rate:
>95%
School Diversity
38%

Economically Disadvantaged Students