Basis Baton Rouge Materra
7550 McCall Drive, Baton Rouge, LA 70817
225-308-7450
Performance Score:
What does this mean?
School Performance Scores provide families with important information about how a school is preparing students. Learn More.
State Score: 31%
Visit School Website
Type of School
Elementary School
Welcome Message
Our tuition-free, public charter serves students in grades K-8 that reside in the East Baton Rouge Parish School District. We are proud to be part of the BASIS Charter Schools network which has been providing world-class education since 1998. Our campuses follow a STEM-infused, liberal arts program designed to propel your student farther than they every thought possible. Everyone at BASIS Baton Rouge Materra is here to cultivate a love of learning, natural curiosity, and the desire to excel in your student. Their success is our success.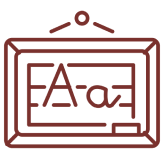 59
English
Language
Arts
51
Math
46
Science
Average ACT Score:
N/A
Graduation Rate:
N/A%
School Diversity
42%

Economically Disadvantaged Students