Baton Rouge Foreign Language Academic Immersion Magnet
4510 Bawell Street, Baton Rouge, Louisiana 70808
225-343-6630
Performance Score:
What does this mean?
School Performance Scores provide families with important information about how a school is preparing students. Learn More.
State Score: 29
Visit School Website
Type of School
Elementary School
Welcome Message
Baton Rouge Foreign Language Academic Immersion Magnet (BR FLAIM or FLAIM) is Baton Rouge's only public elementary foreign language immersion school for grades K-5. Academic immersion is a teaching method in which the teacher speaks in the target language to teach students the academic material and a second language at the same time. FLAIM students are taught math, science, art and social studies by native French, Spanish or Mandarin speaking teachers.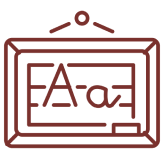 82
English
Language
Arts
65
Math
57
Science
School Diversity
39.6%

Economically Disadvantaged Students