Audubon Elementary School
10730 Goodwood Blvd, Baton Rouge, LA 70805
2252722620
Performance Score:
What does this mean?
School Performance Scores provide families with important information about how a school is preparing students. Learn More.
State Score: 29
Type of School
Elementary School
Welcome Message
At Audubon, we are nurturing a culture of literacy. We are continuously building upon the comprehensive literacy model that has been set in place to ensure academic growth and success for years to come. Our goal for the students of Audubon Elementary is for every student to "Soar to New Heights" by becoming skilled readers and writers across every content area. Students in grades 2-5 will have a personal Chromebook that they will utilize throughout the school year. We are implementing a schoolwide 1:1 initiative, putting technology in the hands of our learners today, so they succeed as citizens, workers and leaders in a digital world.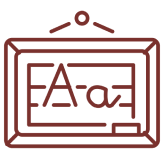 38%
English
Language
Arts
24
Math
17
Science
School Diversity
89.4%

Economically Disadvantaged Students