Audubon Elementary School
10730 Goodwood Blvd, Baton Rouge, LA 70805
225-272-2620
Performance Score:
What does this mean?
School Performance Scores provide families with important information about how a school is preparing students. Learn More.
State Score: 31%
Type of School
Elementary School
Principal
Nicole P. Johnson
Welcome Message
Audubon Elementary School is a place where all students are encouraged to strive for excellence in a safe and supportive atmosphere. Our goal is to work in partnership with our parents and community to create an environment where students are empowered to discover their strengths and to achieve their maximum potential.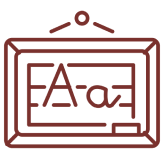 30
English
Language
Arts
27
Math
15
Science
Average ACT Score:
N/A
Graduation Rate:
N/A%
School Diversity
50.7%

Economically Disadvantaged Students