Arlington Preparatory Academy
931 Dean Lee Drive, Baton Rouge, LA 70820
225-766-8188
Performance Score:
What does this mean?
School Performance Scores provide families with important information about how a school is preparing students. Learn More.
State Score: N/A
Visit School Website
Type of School
High School
Welcome Message
Arlington Preparatory Academy is committed to providing a program that will enable each student to develop to his or her highest potential academically, socially and functionally. The environment will require the unified efforts of students, parents, community and school.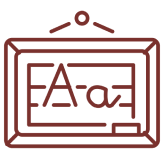 < 5
English
Language
Arts
< 5
Math
N/A
Science
Average ACT Score:
Statistically Unreliable
Graduation Rate:
50%
School Diversity
91.8%

Economically Disadvantaged Students