Advantage Charter Academy
14740 Plank Rd, Baker, LA 70714
225-774-3111
Performance Score:
What does this mean?
School Performance Scores provide families with important information about how a school is preparing students. Learn More.
State Score: 29
Visit School Website
Type of School
Elementary/Middle School
Principal
Clifford Wallace
Welcome Message
Success means something different to everybody. Here at Advantage Charter Academy, it means creating endless opportunities for your child to become their best. We shape instruction to build on the strengths and abilities of each child, teaching the importance of making wise choices and excelling in school. Children are equipped to solve life's toughest challenges and come out ahead.
At This School
Chess Club, Science Club and Special Olympics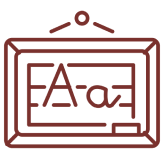 22
English
Language
Arts
15
Math
7
Science