Advantage Charter Academy
14740 Plank Rd, Baker, LA 70714
225-774-3111
Performance Score:
What does this mean?
School Performance Scores provide families with important information about how a school is preparing students. Learn More.
State Score: 31%
Visit School Website
Type of School
Elementary/Middle School
Principal
Stephanie Jones
Welcome Message
We never set limits on how much your child can achieve. At Advantage Charter Academy we create endless opportunities for your child to become their best. We shape instruction to build on the strengths and abilities of each child and make moral focus lessons part of every school day. As a result, our students thrive.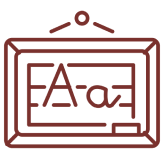 34
English
Language
Arts
31
Math
10
Science
Average ACT Score:
N/A
Graduation Rate:
N/A%
School Diversity
94.5%

Economically Disadvantaged Students